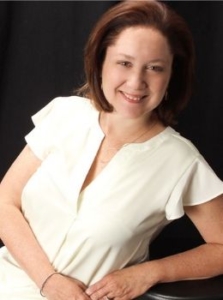 Gina Rugolo Judd runs her own talent management and production company Rugolo Entertainment in Los Angeles. Previously, she was a partner at Rigberg Rugolo Entertainment and worked at Relevant Entertainment. Rugolo Judd began her management and producing career at More Medavoy Management. 
Prior to becoming a talent manager, Rugolo Judd was a leading entertainment publicist at Geller and Associates. Rugolo Judd's clients included Jennifer Jason Leigh, Madeleine Stowe, Dermot Mulroney and Marisa Tomei. She also worked on publicity campaigns for clients featured on iconic television series such as Twin Peaks, Melrose Place, thirtysomething, LA Law, and Friends. Rugolo Judd's current management clients include Laura San Giacomo, Lara Flynn Boyle, Amy Irving, Barry Shabaka Henley, Lin Shaye, Vincent Spano and exciting young actors including April Hernandez-Castillo (Dexter), Toni Trucks (Seal Team ) and Jon Beavers (The Long Road Home). 
Rugolo Judd has also been a successful producer for many years. She served as a co-executive producer on the hit comedy series Just Shoot Me on NBC. She was an executive producer on the series Getting Personal with Jon Cryer and Duane Martin. In features, she produced Ringmaster for Artisan Films and co-produced the critically acclaimed independent feature Twist which premiered at the Toronto and Venice Film Festivals. Rugolo Judd is an executive producer on the recently released film Dreamkatcher starring Lin Shaye, Henry Thomas and Radha Mitchel and she is also a producer of the upcoming horror feature The Call.