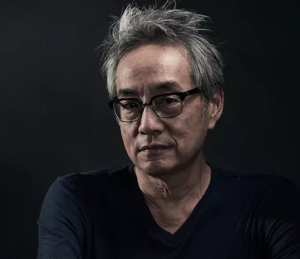 Derek Nakamoto has been a Producer in the Music Industry for more than 30 years. He recorded and performed with Hiroshima of Epic Records. With June Kuramoto, he co-wrote one of the band's signature songs Thousand Cranes.
Throughout his career, Derek has worked with industry legends including: Herb Alpert, Whitney Houston, The Jacksons, Michael Bolton, and New Order. He produced Teddy Pendergrass's Truly Blessed and The O'Jays' For The Love. Both records received Grammy nominations.
Derek's most notable collaboration is with Contemporary Jazz Pianist Keiko Matsui. Their collaboration spans 23 albums. Notably, Doll, Sapphire, and Dreamwalk solidified Keiko as a force in the Contemporary Jazz genre.
Internationally, his works can be heard in Waldemar Bastos's Classics of My Soul which features the London Symphony Orchestra and Yoko Fukimoto's (of Kodo) debut album Morissa Komorissa. With Yoko, Derek was commissioned to arrange Horanero Nennero which was performed with the Tokyo Philharmonic Orchestra. He has also recorded with The City of Prague Philharmonic Orchestra and the New Tokyo Symphonic Orchestra with Japanese recording artist MARTH.
Derek recently completed an original score for the PBS documentary "Norman Mineta and His Legacy." He is currently arranging orchestral music for MARTH to be recorded and filmed in Prague at Smetana Hall.