100 Years from Mississippi is dedicated in honor of James Seligman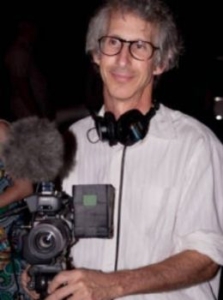 It is with profound sadness that I share news of the passing of James Seligman, our cinematographer/ editor/ co-producer, and dear friend in the early morning hours of December 21, 2017. James was rushed to the hospital after he had a series of seizures at home in Three Rivers, CA in September and was diagnosed with Anaplastic Astrocytoma, or Stage 3 Glioma. There is not yet a cure for this type of cancer within the western medical system. James made it very clear that he cared more about quality of life than duration. His family took his wishes into account and James made his passage out of this life on the winter solstice just before Christmas. His transition was peaceful and gentle. It is impossible to mistake the deep hole that his presence occupied in the life of this project, so it is only fitting that we dedicate this project in honor of his memory.
In the wake of this transition we have been so fortunate to have two new team members join our project team as advisers. Karen Ishizuka and Robert Nakamura are two major figures in independent film and Asian American media and culture. Their experience as filmmakers, writers, and producers will be a significant addition to our team and we look forward to their sage wisdom. Check their bios out on the About the Filmmakers page of this site.
We are extremely excited to announce that our story, narrated by Tarabu and featured in the groundbreaking new website launched by Equal Justice Initiative in collaboration with Google in 2017 will be part of the permanent installation at the new Equal Justice Initiative Memorial Museum in Montgomery, Alabama. The museum opening is set for April 26-29, 2018 in Montgomery and tickets are now available at their new website along with additional information about the planned events. Tickets are also available for dates after the opening weekend.
We still need your support! Your tax-deductible donation – large or small, will help us finish our important documentary that links this terrible past with the challenges of today.